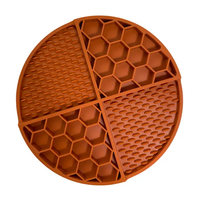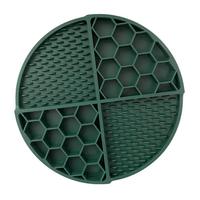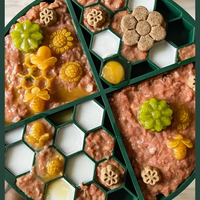 Lick mats make the perfect boredom busters, grooming distractions, and enrichment activities. Simply spread your pup's favorite treat over the surface and inside the grooves!
Ideal For
Calming anxiety during storms
As a slower feeder for everyday meals
Occupies attention during grooming sessions
Sticks to tubs, sinks, and showers during bath time
Makes a great boredom buster during meetings.
Treat ideas: Peanut butter, yogurt, spray cheese, wet food, etc. Can be frozen for increased licking difficulty.
Specifications & Safety
Made in the United States


Product dimensions: 8.4" x 8.4" x 1"

Dishwasher, freezer, and microwave safe
It's recommended to wash your mats upon receiving them! They are newly poured food-safe silicone and will have a slight silicone smell until washed.
Shipping & Returns
This product is non-refundable, all sales final.