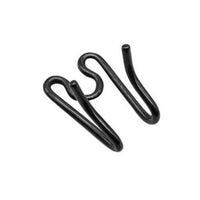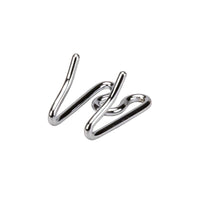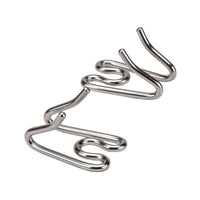 Herm Sprenger Extra Prong Link
Herm Sprenger extra prong links designed for Herm Sprenger prong/pinch dog training collars.
Specifications & Safety
Sold Singularly
Made in Germany
Gauge 2.25 mm X Length 1.25 inches (3 cm)
Gauge 3.20 mm X Length 1.50 inches (4 cm)
Shipping & Returns
Update 7/1/2022: As a result of supply shortages and shipping delays, we have a limited quantity of Herm Sprenger collars available. Orders are made as product becomes available and will be restocked as they arrive.
Prong collar links are non-refundable, all sales final.
This item may be restricted in your country. Sierra Canine Supply and its associated parties are not responsible for any items seized at Customs. If your item is seized, no refunds will be issued.