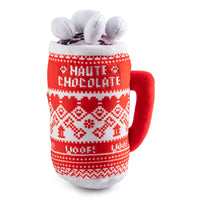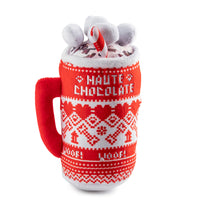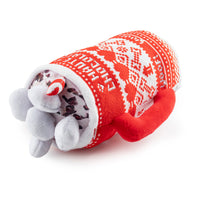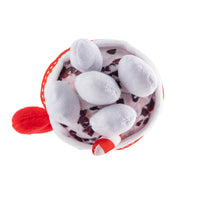 Celebrate the howlidays tucked in with your pup and our soft, plush, Haute Chocolate with fun squeaker inside!
Specifications & Safety
Available in one size

Measures 6" x 3" x 2"
Imported
No toy is 100% indestructible. Always supervise your dog when playing with toys. Periodically inspect all toys for damage. Do not allow your dog to continue to play with a damaged or broken toy. 
Care Instructions
When cleaning plush toys, use a pet-safe detergent or avoid using detergent entirely. Machine-wash on a gentle cycle and hang to air dry. You can also wash soft toys by hand using a half-water, half-vinegar solution. 
Shipping & Returns
This product is non-refundable, all sales final.