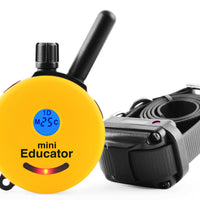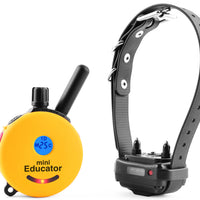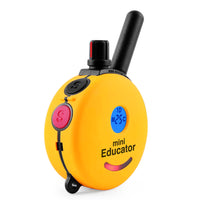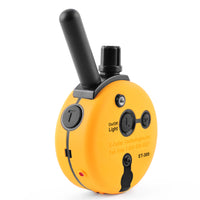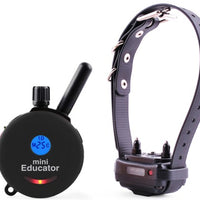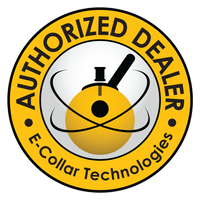 ET-300 Mini Educator 1/2 Mile Remote E-Collar
The ET-300 Mini Educator is a 1/2 mile remote trainer loaded with unique features for humane and effective remote dog training. Including "lock and set" stimulation levels from 1 to 100 and the ability to set a boost level from 1 to 60, the ET-300 Collar allows the user to tailor the stimulation to their dog's temperament. The smaller transmitter is especially well-suited for smaller hands or situations where discreetness is important. The small 2.4-ounce receiver provides plenty of stimulation for large and small dogs. Alternate stimulation options include tone and vibration remote training. The night tracking light can be set to flashing or solid which is especially convenient when using it in a 2-dog system. The ET-300 Collar Mini Educator will turn a smart, stubborn dog into a genius. 100% Satisfaction Guaranteed. Proudly assembled in the USA.
AVAILABLE IN A 2 DOG UNIT (ET-302)
Features
1/2 Mile Range
Shock Resistant
Low to Medium Power
100 Levels Dial Adjustable with "Lock and Set" Feature
Three Stimulation Modes Supported (Momentary, Continuous, and Combo Mode) Tapping Sensation or Tone/Stimulation (Pavlovian Conditioning)
LCD Transmitter Display
Low Battery Indicators (Transmitter and Receiver)
Lithium Polymer Batteries (2 Hour Rapid Charge)
Lost Transmitter Locator Function
Remote Activated LED Collar Light
Waterproof (Transmitter and Collar)
Biothane Collar Strap
User Expandable to a Two Dog System
Made in the USA
Shipping & Returns
This product is non-refundable, all sales final.
This item cannot be shipped to Austria, Denmark, Finland, Germany, Norway, Slovenia, Scotland, Sweden, Wales, Australia or New Zealand.
E-Collar Technologies Remote Dog Training Systems have a Two-Year Full Manufacture Warranty. 
Claims must be submitted directly to E-Collar Technologies.
This item is currently on backorder and will require additional processing time.