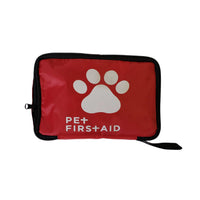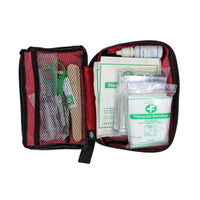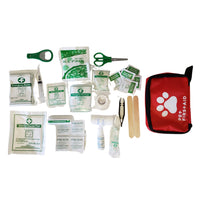 40-Piece Pet First Aid Kit
A first aid kit is an essential for any pet owner. Keep your four-legged friend protected when you take them on outings and destinations with this 40-piece kit that includes everything from pet saline solution, an emergency blanket to a syringe and bottle opener! The perfect travel sized companion for short trips and day trips, keep this small first aid kit in a car seat or purse for unexpected injuries.
What's Inside
Saline Solution

Plastic Syringe

Bottle Opener

6pc Sting Relief Pad

PVC Glove (one pair)

4pc Gauze Pads 4x4

4pc Gauze Pads 2x2

Medical Tape

PBT Elastic Bandage

Triangular Bandage

4pc Cotton Buds

Scissors

6pc Cleansing Wipes

Plastic Tweezers

Emergency Blanket

2pc Tongue Depressor

Instant Ice Pack

Gauze Roll
Shipping & Returns
This product is non-refundable, all sales final.